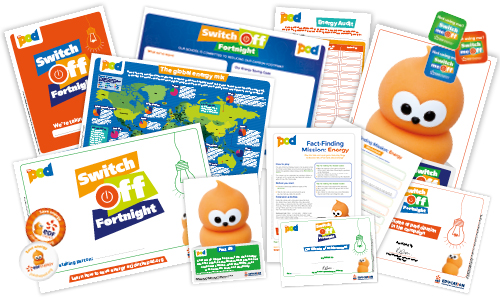 Switch Off Fortnight packs are on their way!
Switch Off Fortnight packs will start to arrive in schools from 15th October. If you haven't received your pack please check with your school office.
Switch Off Fortnight runs throughout November – you can choose the weeks that suit your school. There are clear links to the curriculum in subjects including science, geography and social studies – and it's a great project for a new Eco Club to work on together.
If you haven't done so already, sign up to take part here.