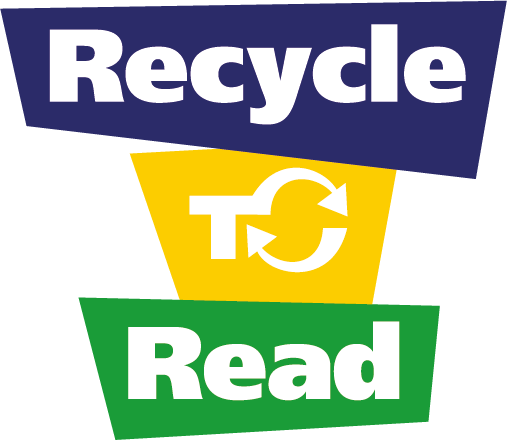 Recycle to Read Textiles
Recycle to Read Textiles helps children to learn about the value of reuse and recycling, and gives schools the opportunity to earn £400 per tonne (40p per kg) worth of book vouchers that can be redeemed for a wide range of fantastic fiction and non-fiction books from the Harper Collins Recycle to Read Book Catalogue. There's something for every pupil in your school, from early years up to 11-year-olds! All books in the range have been discounted by 20% for schools participating in Recycle to Read too, to help make those book rewards go further!
Why sign up?
A huge amount of unused and unwanted clothing is hoarded in homes.
It is estimated that 80% of the textile waste in UK every year is incinerated or disposed of in landfill.
Textiles recycling is a great way to highlight the importance of responsible consumption and the role and value of recycling.
Empower your pupils to make a positive difference and care for the environment.
Who can take part?
Recycle to Read textiles collections are available to all Pod registered nursery, primary and junior schools in mainland UK, including the Isle of Wight and Northern Ireland.
What can I collect?
All items should be clean and wearable (or reusable) and in general good condition.
Recycle to Read textiles collections CAN accept:
Wearable Clothing
Paired Shoes
Handbags
Belts
Duvet Covers
Pillowcases
Recycle to Read textiles collections CANNOT accept:
Workwear
Uniforms (including school uniforms)
Wet/Soiled Clothes
Duvets
Pillows
Blankets
Tablecloths
Linens
Cushions
Carpets
How do I take part?
Login to the Pod (Register for a free account with the Pod if you don't already have one) and sign up to take part in Recycle to Read Textiles.
You will receive an email containing the campaign guide and links a range of downloadable campaign resources - everything you will need to hold a successful collection day.
Email us when you would like to book a collection day.
We will then ask our textile partner to contact you to arrange a collection date.
You will earn £400 per tonne (40p per kg) worth of Recycle to Read book vouchers for the textiles you collect.
Once you've signed up to take part in textile collections you will get immediate access to exclusive book discounts on all books in the Recycle to Read book catalogue – which will be valid for the rest of the academic year!
For more information, please see the Recycle to Read FAQs.
Sign up