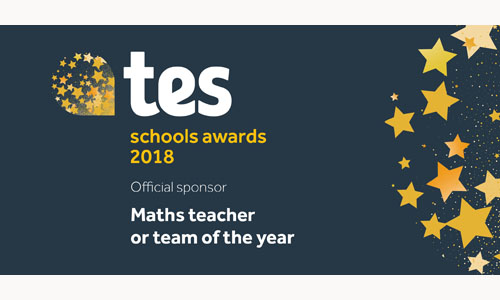 We have a winner! TES Schools Awards 2018
Congratulations to Nicola Whiston from Ormiston Chadwick Academy for winning the Maths Teacher of the Year award, sponsored by EDF Energy, at the 2018 Tes Schools Awards on Friday.
Read more about Nicola and how she has helped students at Ormiston Chadwick achieve some of the best outcomes in the North West.
Inspired by this award-winning maths teacher?
It's really important we recognise the efforts of teachers – like Nicola – who spend their lives inspiring young people to study Maths and other STEM subjects. It's why we sponsor the Maths Teacher of the Year award, but also why we've created a range of innovative resources to support teachers in engaging students in Maths and other STEM subjects.
Check out our Maths lesson plans. They bring a real-life perspective to the subject by linking key curriculum themes to topical issues and everyday hands-on activities. You can use them in full, or pick and mix elements to fit with your lesson planning.