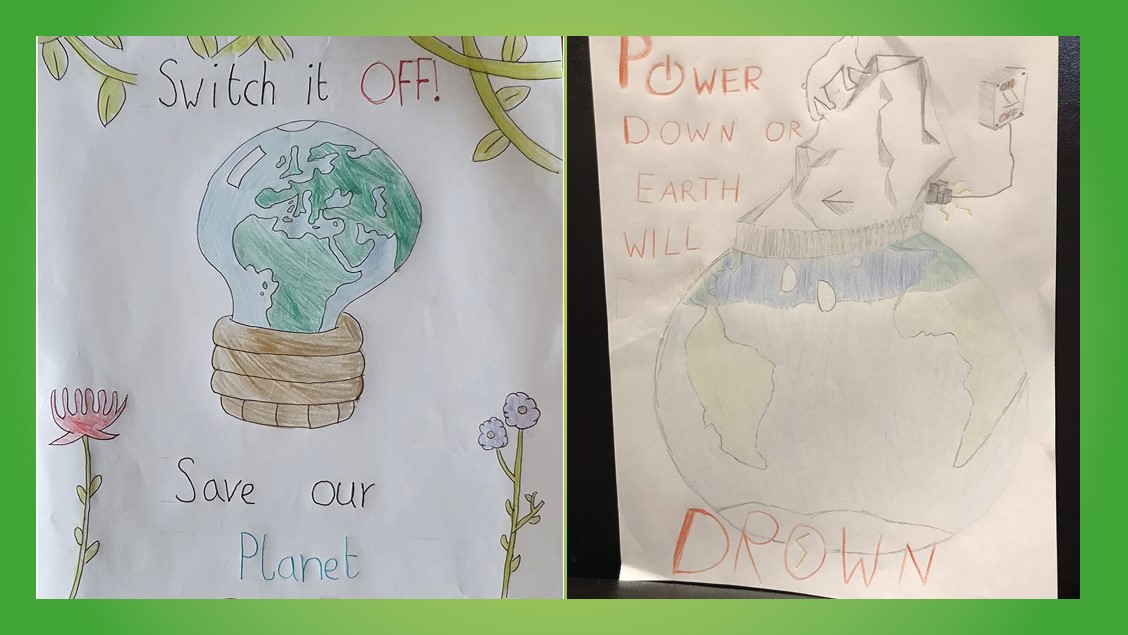 Switch Off Fortnight Winners
Congratulations to Clara and Libby for their winning entries to our Switch Off Fortnight T-Shirt Design Competition 2022!

Clara is our Primary School winner for her image on the left; and Libby our Secondary School winner for her design on the right. The two entries were chosen for their potential to inspire others to switch off to save the planet.

Clara's mum, Stephanie, said: "Clara is absolutely delighted to hear she has won the Switch Off Fortnight competition. To say she is over the moon is an understatement – she has been smiling ever since she heard the news! This has given her a major confidence boost, and for such a great cause. It's just amazing."

Both winners will receive 10 printed t-shirts featuring their design, as well as a trip to the Teemill factory in the Isle of Wight to see them being printed.

A huge thank you to all those who took part. We received so many brilliant entries and the judging panel at Wastebuster, the Pod and Teemill were really impressed with the high quality of designs.

Have a very healthy, happy and relaxing festive period. We'll be back in the New Year with news of lots of exciting news and campaigns!