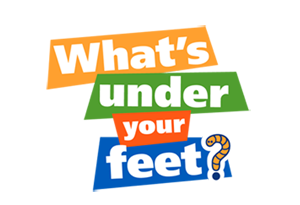 Please complete our What's Under Your Feet? survey
We'd love to hear your thoughts
There's still a few days to complete our feedback survey for this year's What's Under Your Feet? campaign. By completing the survey, you'll be entered into a prize draw to win £50 worth of book vouchers*.
There's just 10 questions to get your thoughts on What's Under Your Feet? 2017/2018 – it should only take around 5 minutes.
By understanding what parts you found helpful and what you didn't, we can shape future campaigns and resources to better appeal to you and your school.
Hurry - the survey closes at midnight on Wednesday 25 July 2018.