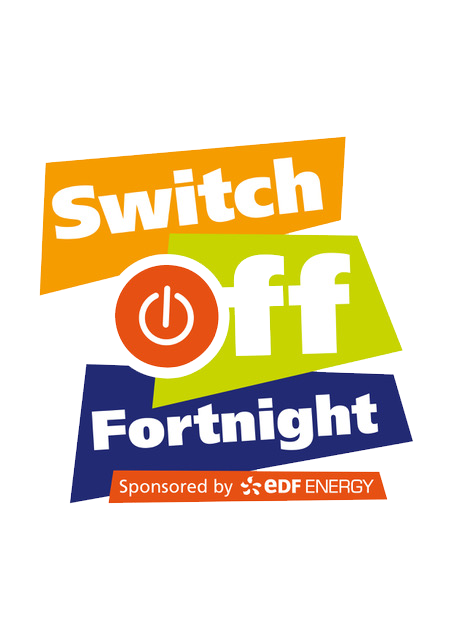 It's Switch Off Fortnight 2019!
Switch Off Fortnight, sponsored by EDF Energy, is back for 2019! We're so pleased to see so many schools across the UK, and world, taking part again this year!
Our popular energy saving campaign is a rewarding and impactful activity for the whole school, and we have all of the resources you need to get started and run a successful campaign.
If you're already signed up or thinking of joining in, here's how you could take part in SOF2019:
Choose your fortnight and get your eco club/students involved to drive the campaign!
Download the Goodbye Standby or Switch On to Switching Off lesson plans (7-11yrs or 11-14yrs).
Get students to complete your start energy audit (which is also included in the lesson plans above) and enter your results on the campaign page!
Spread the word about SOF2019 with our launch assembly, posters and stickers. Get everyone involved and start saving energy!
Run your end energy audit and enter your results on the Pod to measure the impact of your campaign.
Share your energy saving with the school using our closing assembly and reward top savers with certificates!
Continue the good work and inspire your school community to get involved with take home sheets and missions.
You can find all of the Switch Off Fortnight and energy resources listed above plus many more by clicking here.
Short on time? No problem... we have a number of resources designed to be run in a day, lesson or less! Follow the link above to have a browse.
Not yet signed up to Switch Off Fortnight 2019? Do it today! We still have a limited number of free poster and sticker packs for UK schools who take part (pictured below), to help engage everyone in your campaign!