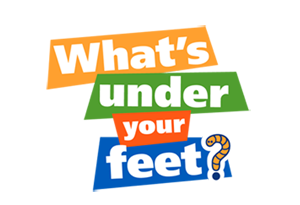 Citizen scientists! We need your June data
If you completed the invertebrate survey - it's time to tell us what you found!
Collecting and reporting back data is the most important part of citizen science. Make sure your results count!
Tell scientists at the British Trust for Ornithology (BTO) what you found by entering it on the Pod before the end of July. If you do, your school will be named in a BTO scientific paper viewed by scientists across the globe (and submit it by midnight on 15th July 2018 to be entered into the prize draw).
Win a trip to the BTO to meet Chris Packham
Each time you enter data for a dig, you will be entered into a prize draw to win a trip for your class to meet the BTO's president - TV presenter Chris Packham*.
Plus, we also have a runner up prize – a fantastic bundle of wildlife care products from CJ Wildlife, to help you create an outstanding school wildlife garden.
How your survey data makes a difference
"Schools have provided us with scientifically valuable information about the effect of climate upon invertebrates. By taking part in this third year of the project, your school can make a real difference"
- Dr James Pearce-Higgins, Director of Science (BTO)
With the data that's been collected over the past two years, the BTO have already established that there is a link for the first time that dry summers are affecting breeding birds. But they still need more data! Understanding this link it vital in improving our awareness of how the climate is affected by our actions – as people, businesses and communities. As Chris Packham puts it:
"We can all do science and in fact, it's not that we can; it's that we should, and we must do it, because our planet has reached a critical point where our only chance of preserving what remains of it … comes down to us better understanding it."