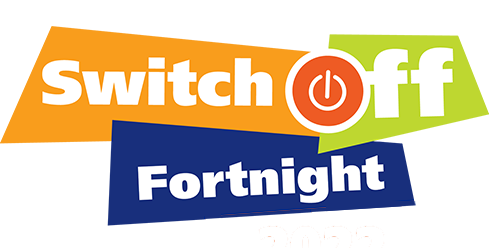 Switch Off Fortnight 2023
Get involved in Switch Off Fortnight 2023 (13 November to 24 November 2023)
Our hugely impactful campaign has been running since 2010. It helps children understand how energy is produced and why using it wisely is important for the planet. It has helped schools reduce their energy consumption too!
Free Resources
We've built up a library of fantastic resources to help you run the campaign, engage the whole school, and meet your eco-club and curriculum needs too.*
From curriculum-linked lesson plans, classroom activities, infographic posters and even games, films and songs too. You can access them from your dashboard or from these pages, but remember you'll need to be signed up to Switch Off Fortnight 2023 and logged into the Pod to see them.
*We'll be adding new resources and more details about the campaign in the autumn term
Mass Participation
We know young people of all ages love to be part of something thousands of other children are doing at the same time. It's a powerful way of motivating them (pardon the pun!)
We're calling on schools across the UK (and beyond) to focus on learning about energy and how to save it during Switch Off Fortnight.

Sign up now and be part of something big!
Sign up