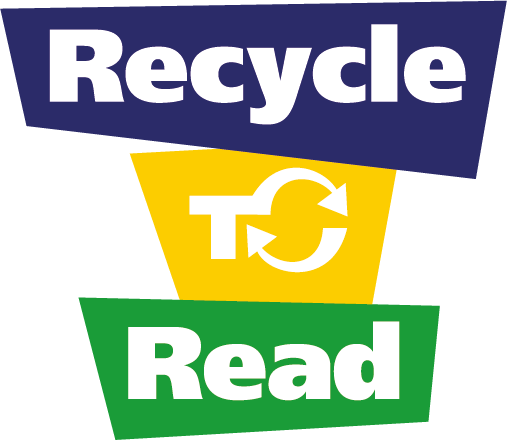 Recycle to Read 2022-23
Take part in Recycle to Read to get books for your school
Recycle to Read is a ground-breaking new Pod campaign that rewards schools for collecting items not typically collected from households for recycling and reuse, in exchange for books.
Did you know?
Plastic toys and textiles can be valuable for reuse and recycling but can have a negative impact on the environment if they are not disposed of correctly.
Over 318 million toys are sold in the UK every year, of which the majority are manufactured from plastic or contain plastic components1. However, there is currently limited infrastructure to collect and recycle plastic toys.
Currently a large amount of clothing and other textiles are often hoarded in homes even though they are no longer used. It is estimated that 80% of the textile waste in UK every year is incinerated or disposed of in landfill2!
The collection rate in the UK for batteries is only 44-45% (it was 44.34% in 2019), meaning over 21,000 tonnes was not collected3
For the first time, schools and households can reuse and recycle items through Recycle to Read to get books for their school.
How does it work?
Register for a free account with the Pod, if your school is not already registered. Sign up to Recycle to Read and you will be contacted by the team to find out what items you would like to collect. You will then be provided everything you need to hold a successful collection. Any Recycling Reward points earned can be exchanged discounted books from the Recycle to Read catalogue.
What value can I get for items?
Items of value are sold for reuse or recycling to generate book vouchers that can be redeemed for books from the Harper Collins Recycle to Read Book Catalogue.

Textiles – including clothing, bed sheets and shoes, £400 per tonne.
Batteries – including small portable batteries £10 per full box returned (for the first 500).
Toys - We recommend holding toy swap shop days to raise money by selling reusable toys in your school. Any toys not sold or given away could be taken to local charity shops and any small, broken plastic toys can be sent for recycling. There is no book reward value for collecting broken plastic toys, as they are so difficult to process. However, your school will be helping get toys out of landfill or incineration, which is better for the environment.

Bring the science of sustainability to life in the classroom with Recycle to Read. There are a wide range of curriculum linked Recycle to Read education resources exploring the material science of plastic toy, battery and textiles reuse and recycling.
If you aren't able to run a collection this year, don't forget that you can still take part in Recycle to Read by using the education resources, or running your own toy swap day.
For more information, see Recycle to Read in the Pod FAQs.
---
Sources
1 Statista
2 Circular
3 Letsrecycle.com
Sign up