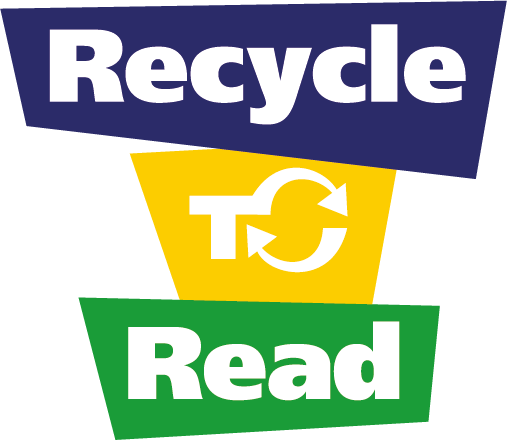 Recycle to Read 2022-23
Take part in Recycle to Read to get books for your school
Recycle to Read is a ground-breaking new Pod campaign that rewards schools for collecting items not typically collected from households for reuse and recycling, in exchange for books.
Did you know?
Over 318 million toys are sold in the UK every year, of which the majority are manufactured from plastic or contain plastic components1. However, there is currently limited infrastructure to collect and recycle plastic toys.
Currently a large amount of clothing is hoarded in homes even though they are no longer used. It is estimated that 80% of the textile waste in UK every year is incinerated or disposed of in landfill2.
Each year we throw away over 600 million batteries. An estimated 20,000 tonnes of batteries are sent to landfill site in the UK each year3.
For the first time, schools will be able to collect these items for recycling in exchange for book rewards.
The Recycle to Read campaign, helps children to learn about the value of reuse and recycling, and gives schools the opportunity to access exclusive book discounts and credit vouchers that can be redeemed for a wide range of fantastic books from the Harper Collins Recycle to Read Book Catalogue.

From early years through to books for 11-year-olds – an amazing selection of fiction and non-fiction at reduced prices, with something for every pupil in your school!
How does it work?

Sign up - Register for a free account with the Pod, if your school is not already registered then sign up to Recycle to Read.

All schools registered with Recycle to Read can access exclusive book discounts with Recycle to Read partners. Sign up now to receive your 20% exclusive discount on all Harper Collins books in the Recycle to Read Book Catalogue.

You will then be able to collect materials for reuse and recycling for an opportunity to earn book vouchers, win book rewards and prizes.

A comprehensive campaign pack is provided for all types of collection including everything you could need to hold a successful collection.

Choose a collection type:
Toys
Collect unwanted, usable toys and hold toy swap/ sale events to support fundraising in your school. The Recycle to Read Big Toy Swap will be launching during Waste Week 2023 (6-12th March). Sign up to Waste Week to receive updates.

Coming soon! Retailers across the UK will soon be hosting Recycle to Read collections of broken plastic toys that are not suitable for reuse, for recycling.
This means communities can earn even more book rewards for their schools.
Sign up now to Recycle to Read to receive updates and to ensure your community will be able to collect book rewards for you.

If your school is currently taking part in the Recycle to Read toy recycling box pilot and you would like to request a collection, please email collections@wastebuster.co.uk.
Please ensure your toy boxes have been collected by March 31st 2023.
Batteries
Collect used batteries for a chance to win a range of book rewards and prizes.
The first 50 schools to return a box will each receive £50 book vouchers and £100 book vouchers will be given to participating schools via monthly prize draws. Inspirational eco-themed prizes are also available for families supporting their school's collection and special awards are available for teachers and eco-teams going the extra mile to support the collections.
Collection bookings are being taken now. To take part, sign up to Recycle to Read and email Contact_us@jointhepod.org with your school name and postcode, to request a battery box and campaign pack.

Textiles
Collect unwanted textiles and earn 40p per kilo (£400 per tonne) of textiles in book vouchers. Don't forget, as a registered school, you can make book vouchers go further as you are able to unlock a 20% discount off all books in the Recycle to Read Book Catalogue. Collection bookings will be taken from Earth Day, April 22nd 2023.
Please note. Our spring and summer term textiles collections are popular. If you are interested in booking a textiles collection day for your school, please contact the team at collections@wastebuster.co.uk to secure your date now.

Supporting Resources
You will find a wide range of curriculum linked resources on the Pod exploring materials recycling to help bring the topics to life in the classroom.

For more information, see the Recycle to Read FAQs.
*Terms and conditions apply.
Toys & Tech – If your school is currently taking part in the Recycle to Read toy and tech collections pilot and you would like to request a collection, please email collections@wastebuster.co.uk. All collections must have been undertaken by March 2023.


---
Sources
1 Statista
2 Circular
3 Letsrecycle.com
Sign up