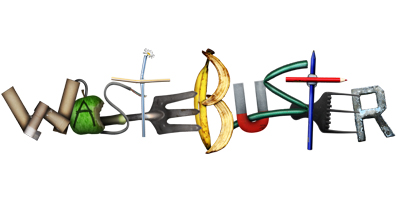 New school year, new home for the Pod!
The Pod has moved!
For those of you who used the Pod before the summer holidays - you'll know the programme has moved from EDF Energy to Wastebuster. Your login details have remained the same and you still have access to the range of great resources and activities.
If you are new to the Pod - have fun exploring all it has to offer including curriculum linked lesson plans, quick activities, videos, games and whole school campaigns.
Who are Wastebuster? We're a community interest company, which works with schools to help them become sustainable and enables young people to feel like they can make a difference to their world.
What's going on with the Pod this school year:
- Save energy with Switch Off Fortnight this November. Sponsored by EDF Energy, this campaign is a great way to teach everyone about saving energy and inspire behaviour change. Many schools find taking part has helped to reduce their energy consumption too. We also have 1500 free campaign packs to give away, filled with posters, stickers and more to help get everyone engaged - sign up today to secure yours!
- Investigate climate change with What's Under Your Feet? in October (March and June too if possible)! Your students can help scientists the British Trust for Ornithology with an important science experiment by looking at the availability of invertebrates at your school. It is easy to take part with our set of resources and teachers tell us students love taking part.
- Reduce, reuse and recycle with Waste Week 2020. Our waste saving campaign is back and this year's focus is plastic waste. We have lesson plans, games and more to help with teaching and motivating students to help tackle this issue.
- We're also working on a fun and informative new game which will help students understand the UK's energy mix!
Look out for Pod emails to find out more.
Best wishes,
The Pod Team @ Wastebuster
P.s Although we've been busy checking the site, there is a small possibility that we may have missed some little bugs. If you find any, please contact us and we'll make sure we get them fixed as quickly as possible.