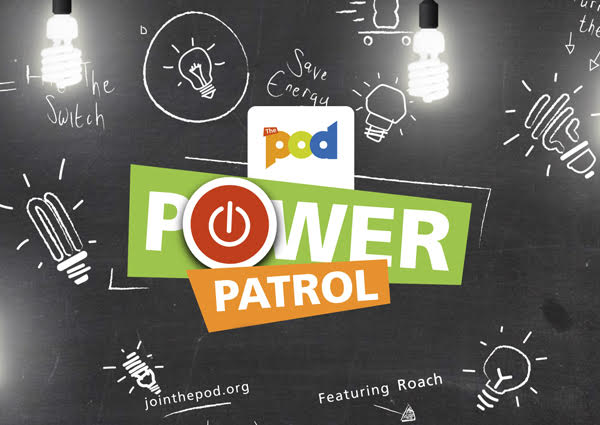 Energy themed games for Switch Off Fortnight!
We have a range of exciting and interactive games on the Pod to help support your teaching. In particular Power Puzzles, Power Patrol and Power the UK may be of interest to you right now, to complement your Switch Off Fortnight 2019 campaign.
Great to add to a lesson plan, as an Eco-Club activity or for a rainy lunchtime. Find out more below...
Power Puzzles (4-7yrs) - Save energy with space monkey Boo by solving literacy and numeracy challenges. Plus there's a bonus round in which players pop as many balloons as they can! It also includes a fun homework sheet to take learning further.
Power Patrol (4-14yrs) - Join skateboarding space cockroach Roach, whizzing through levels to switch off as many lights and save as much energy as possible. Watch out for the hazards though, they can cost a place on the leaderboard!
Power the UK (7-14yrs) - Starting in 2019, the challenge is to create an energy mix to meet the UK Government target of 85% of the country's electricity being generated by low-carbon sources (it is currently around half) by 2032. The games includes a homework sheet to test students knowledge. Are your class up for the low CO2 challenge?
Top tip - our games are designed to be played on desktop and in full screen mode.