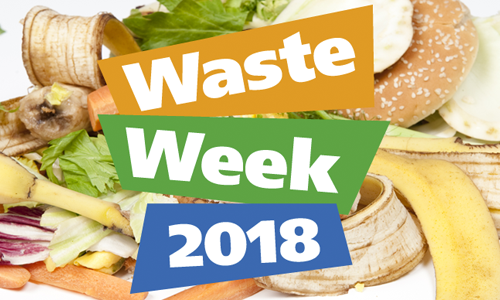 Waste Week 2018 – you can still get involved
Why not grab one of our remaining Waste Week resource packs - you can still take part before the end of your academic year. Our focus this year is on tackling food waste and packaging.
Sign up today to receive loads of resources to help you - from assembly presentations, lesson plans, to games and movies - and all with cross curricular links.
Need some inspiration?
Why not take a look at some of the ways other schools have already used our resources to engage students, on our Waste Week 2018 campaign wall. From writing letters to local supermarkets to encourage less packaging, to local litter picking in the community, there's some great stuff going on around the country.
Empower your Eco Club
Let your Eco Club run the school's waste campaign and support them with tools and templates, such as our top tips on writing a waste policy.
Play our game
To introduce the theme to your students, have a bit of fun with Zingy on our online game. Join him on an outdoor adventure: collecting recycling and sorting rubbish correctly, while racing against the clock and avoiding the bin bags!