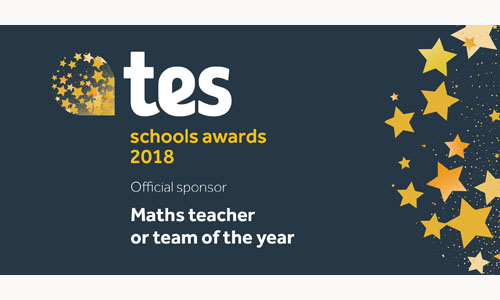 TES have announced their shortlisted schools for the 2018 Schools Awards...are you on there?
TES have just announced the shortlisted schools for each of the 18 awards categories in their 2018 TES Schools Awards. Take a look to see if your school or teacher has been one of the lucky chosen ones!
We're proud sponsors of the 'Maths teacher or team of the year' award
EDF Energy are very pleased to be sponsoring the 'Maths teacher or team of the year' award category. We're joining TES in publicly recognising the efforts of our teachers who are inspiring young people to study STEM subjects and follow STEM related careers. Check out the shortlisted schools and teachers in the maths category.
A special well done to The North London Collegiate School, one of our Pod-registered schools!
Take a look at our free STEM resources
The Pod has a range of innovative resources to help teachers engage 4-16 year old students in Science, Technology, Engineering and Maths.
Working in collaboration with TES
Plus as part of our ongoing work to promote the benefits of STEM, since the start of the academic year we've been working in collaboration with TES to bring you an exciting knowledge hub of articles, expert insight and free resources. On the TES STEM education hub, you'll find a myriad of articles and ideas for your assemblies and lesson plans, showing you how to bring STEM to life for your students. Covering a variety of topics from battling food waste to building flat-packed wardrobes, there's a lot to get your teeth into so why not take a look.