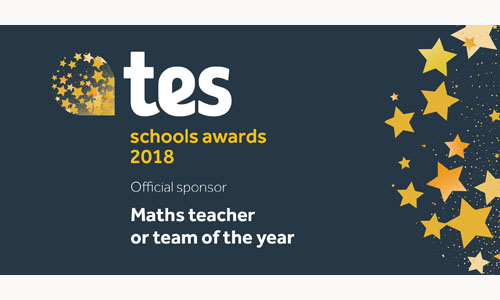 EDF Energy is proud sponsor of the 2018 Tes Schools Awards – Maths Teacher or Team of the Year
EDF Energy is proud to sponsor 'Maths teacher or team of the year', as part of the 2018 Tes Schools Awards.

We wish to publicly recognise the efforts of teachers who are inspiring young people to study STEM subjects and follow STEM related careers. As part of our ongoing work to promote the benefits of science, technology, engineering and maths we offer a range of innovative resources to help teachers engage students in these important subjects. Take a look at our wide range of Maths resources for 4-16 year olds.

Are you part of an inspirational team?

Or would you like to recognise the efforts of a colleague?

Enter the 2018 Tes Schools Awards today – find out more.

Last year's winners for 'Maths teacher or team of the year' were Alperton Community School, Wembley. You can find out more about their fantastic work, and that of other category winners here.

Entry to the awards closes on Friday 9th March, and is open and free to all state and independent schools across the UK. The awards ceremony will take place on Friday 22nd June 2018.