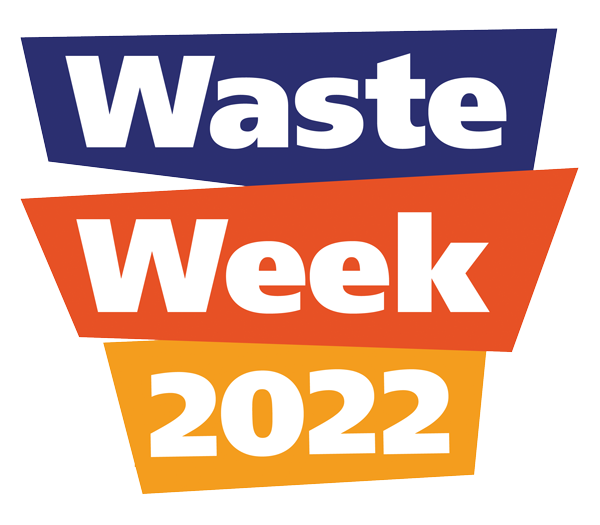 Waste Week 2022
Join in the biggest collection of e-waste in the UK – your school could win £5,000 new Microsoft tech!
For 2022 Waste Week is focusing on electrical and tech waste that is often hidden around people's homes, to help students understand the benefits of choosing more environmental solutions.
In support of this, Waste Week is launching a special new schools' competition, the Hidden Treasure Hunt that runs from 17th March-14th April 2022.
The Hidden Treasure Hunt competition and Waste Week is being delivered through a new partnership with Wastebuster, Currys, Microsoft, and Recycle Your Electricals.
The Hidden Treasure Hunt is inviting schools to help get more of the unwanted electricals and electronics hidden around people's homes, recycled across the UK, by inspiring students, families, and their communities to find any unwanted electrical items (basically anything with a plug, battery, or cable!) and take them into a Currys store to be recycled.
If your school is not in a locality near to a Currys store, please do still encourage your school community to take their old electricals to their nearest recycling point, which can be found on the Recycle Your Electricals postcode locator. You can still sign up to access a wide range of free education resources to promote care for the environment.
In addition, students have an opportunity to learn the value locked up in tech and electrical items that might otherwise be hoarded or thrown away; take action to do something about it (by fixing them, passing them on or recycling them), and be part of a nationwide youth movement to reduce this fast-growing waste stream.
Win great recycling rewards!
There are considerable rewards* for schools that gets the most students and families to clear out their old electricals, take them to a Currys store to be recycled and let us know by registering their recycling on the Hidden Treasure Hunt website:
- £5,000 of Microsoft tech for first place school
- £2,000 of Microsoft tech for second place school
- £1,000 of Microsoft tech for third place school
- £500 of Microsoft tech prize draw for four schools (any school participating)
Every family that takes their unwanted electrical or tech 'treasure' to a Currys store during The Hidden Treasure Hunt (17th March – 14th April 2022) will also receive a £5 'Cash for Trash' discount voucher (which can be redeemed on purchases of £25 and over*).
#TechTag your school community on social media! Use the Twitter and Instagram images to tell everyone what you're doing and tag members of the school community with the hashtag #TechTag to get them collecting hidden treasure for your school. Don't forget to tell us what you're doing (tag us on Twitter or Instagram) and we'll reshare your post to our networks.
Hidden Treasure Hunt Resources
A wide range of new curriculum-linked, media-rich educational Waste Week and Hidden Treasure Hunt resources are available for teachers to support student learning and the launch of the competition.
How does the Hidden Treasure Hunt work?
1. Sign up to Waste Week and receive a unique code for your school.
2. Ask your whole school community to seek out any unwanted electricals and tech in their homes and decide if they want to fix, pass them on, or recycle them.
Helpful resources and top tips!
3. Everybody takes the items that can be recycled to their nearest Currys store (handing them in at the returns counter) to receive a 'Cash for Trash' £5 voucher (that can be redeemed in store on purchases over £25)
4. Everybody registers their recycling** on the Hidden Treasure Hunt website (live for recycling registrations from 17 March) by entering your schools unique code, their email address, date they donated their items, and store location.
The good news is that the competition will be open until 14 April. So, you can join in to launch or extend your Waste Week and have a bumper celebration!
---
Important Information
Tune in to watch Captain Busta find out how electrical and tech items can be recycled with HypnoCat.
Sign up