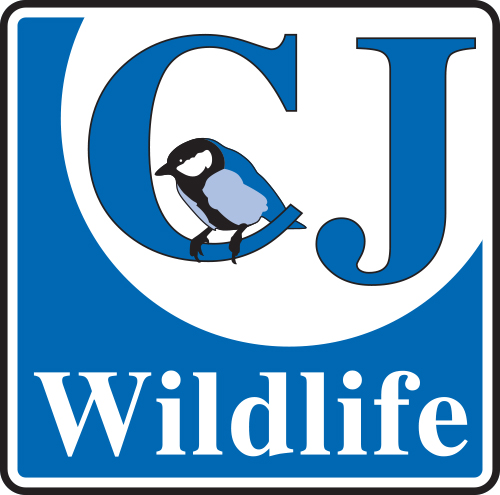 CJ Wildlife
CJ Wildlife is Europe's leading specialist and supplier of wild bird food and wildlife care products. We recognise the importance of educating younger generations about caring for wildlife, so they can lead the way for future conservation efforts. We are strong advocates of citizen science, to help conservationists measure the current health of our wildlife.
We believe that engaging children in these activities from a young age in these activities and showing them how their input can help identify and protect at-risk species for the future will inspire future wildlife champions to look after our natural world for generations to come.
Our mission is to make a significant contribution to wildlife research and conservation on the ground. We are proud to work with more than 20 conservation charities and wildlife organisations across Europe, supporting the vital work they carry out to protect our natural world for future generations.
CJ Wildlife are still based on the same farm in rural Shropshire where it all started 30 years ago. Our dedicated team work alongside our own ornithologists and wildlife experts to research and develop products to help our customers look after the wildlife in their garden, schools and community spaces. We have lots of ideas in The Den to help children to get outdoors and discover more about wildlife, and products specifically designed with children in mind, including build your own kits, id charts, bug viewers, gifts guides and books for all ages.
CJ Wildlife supporting the Pod's What Under Your Feet? campaign
CJ Wildlife are delighted to be supporting our partner, the BTO, once again in their collaboration with the Pod for the What's Under Your Feet 2018/19 campaign. This year we are offering a one huge prize bundle worth £300 at the end of the final collection period, tailored to help schools encourage more wildlife to their grounds and introduce children to the wonders of nature.
Each time a school submits its results, for any of the Oct 18, Mar 19 and June 19 digs, it will gain an entry into the prize draw. One school will be selected at random once all dig submissions for the 2018/19 campaign are received. For full terms and conditions please click here.
CJ Wildlife also offer a special Pod discount saving on its range of high quality wildlife care products, providing everything you need to create the perfect wildlife garden at home or school. Visit the Offers page for more information.
Have a look at our website and see what you'd like for your school wildlife garden www.birdfood.co.uk and check out www.birdfood.co.uk/theden for wildlife fun.