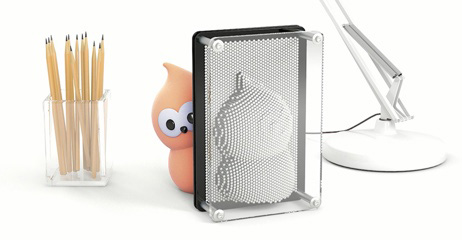 Helping Hands at St John's
Posted by:
Jane at the Pod
Helping Hands at St John's Primary and Nursery School
What activity or campaign did you run?
Helping Hands
Why did you choose this campaign?
We needed to improve the image and reputation of our school in the wider community as we are from a very diverse catchment and some of our parents and community members can be a little prejudiced of our children – either age or ethnicity.
What aims did you have when you started?
To show community groups we are human too! And that our children have manners and can behave well and even achieve something for the good of the community.
Action
What plans did you make? We approached our local 'friends' group who are all of an older age and from fairly white British, average backgrounds. Mainly middle-aged ladies. They are the 'Friends of Quay Park' and work to preserve a piece of park land that has several important memorial plaques from the war incorporated within the park walls. We had to build a relationship with the group within the school before they were comfortable to invite the children out to join them on the project.
What did you do to complete the activity? Each month we take a small group of children over to the park area to help the Quay Park group to weed, plant bulbs, prune bushes and generally tidy up and maintain the gardens.
How was the activity integrated into lessons / the curriculum? We use the activity to enhance the curriculum, awe and wonder and stewardship of our world (PSHE/RE) growing things (Science) soils and land use (Geography) War memorial and significant events (History). Our main aim however was to build relationships with our
Challenges
Did you have to overcome any challenges to complete the activity successfully? We have worked hard to build bridges between our local middle-class white British community and our diverse cultural families within our school.
Pupil leadership
How did you get the children involved?
Children volunteered at first then we slowly introduced more curriculum led activities.
How did they have ownership of the activity?
Each child has taken responsibility for an area and have worked with one lady or gentleman from the group to help build a relationship with that person. They have also been invited to take their parents over to the park to show them what they have achieved and to increase the community use of the area.